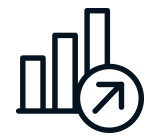 Kia Digital Consulting
In 2013, we developed the Digital Consulting Program to assist our dealers implement effective lead handling processes. This effort included a Digital Sales Playbook offering your dealership a series of best practices designed to help your internet sales team. The Playbook and additional training material is available on KDealer in the Retail Sales page. In addition to training materials, we developed a team of resources based in each KA region that may be available to provide in-store consultations to you. This talented team of retail sales experts can work with your sales team to help with the following challenges:
Staffing structure and business models
Lead Handling process improvement plans
Technology utilization (CRM, Digital Retailing, etc.)
Digital Marketing Effectiveness, including assessments of:

Your Website
Digital Advertising performance
Google My Business listings
Search Engine Optimization results
Reputation handling and scores
Use of Social Media
Video Advertising
If you interested in in having a Kia Digital Consultant visit your store, please contact your DSM to learn more about the Kia Digital Consulting Program. Regional approval is required to provide in-store consulting services.
---